I love my sweeeeeeeet potata. She is great.
She is not for eating. She is very tall Here's how you make cinnamon sweet potatoes cinnamon sweet poatato recipe!
She loves me and I love my sweet potata. We only met recently, so i dont know her that well, but i know her better than my conscience. She has more influence than my conscience.
Here is a photo of her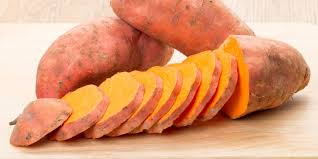 Here's some stuff to know:
First thing, she is brown, not orange. She doesnt use a bad spray tan, she is just tanned right. She did good.
Second thing, dont confuse her with a yam, cassava or carrot. Carrots are way better
Third thing, Lmao idrk her but she great and got a hottie guy.
To learn more HTML/CSS, go to wikipedia sweet potato!